BTR-SP40-550 Bigtoolrack Spot Sprayer, 40 Gallons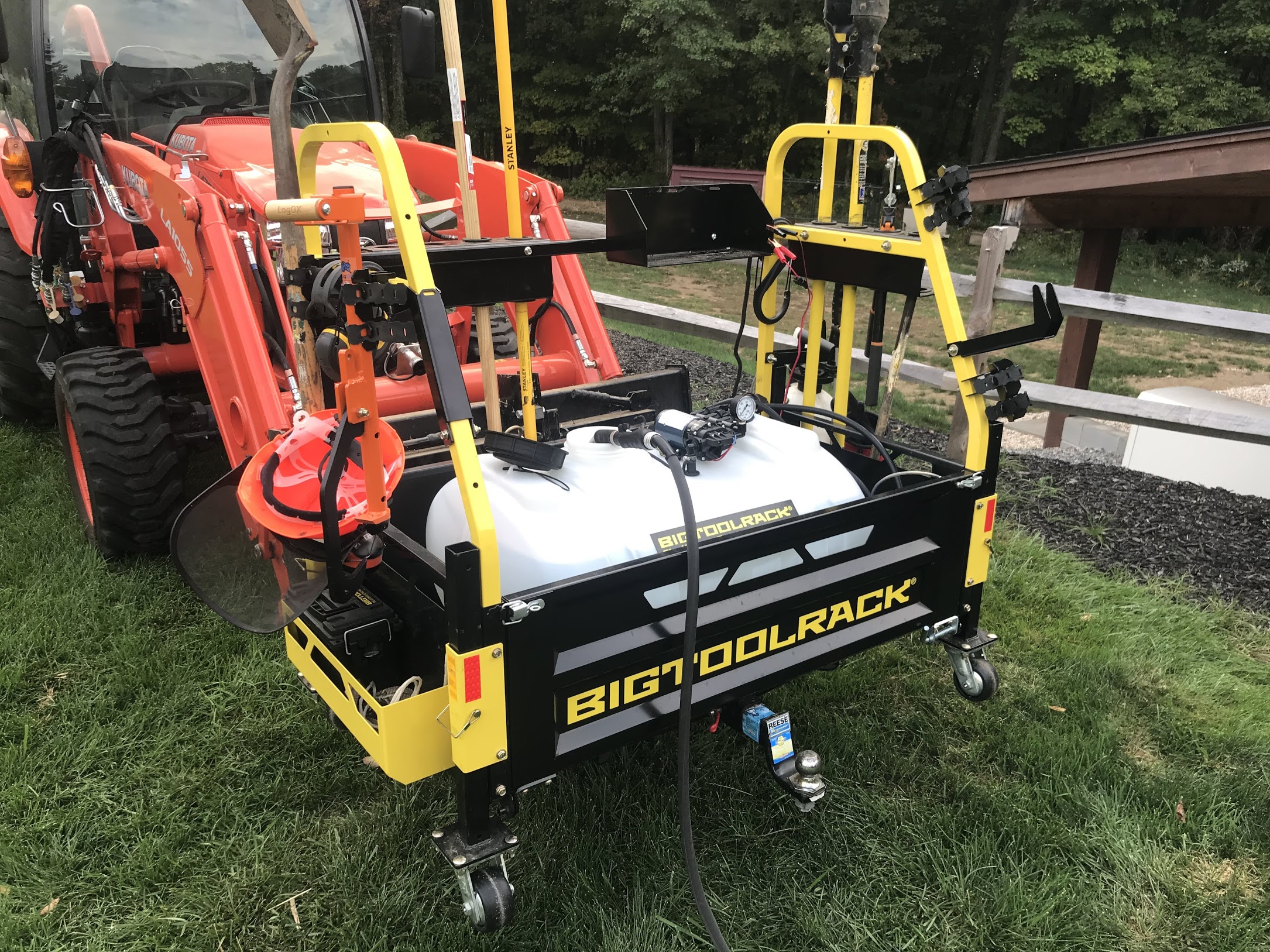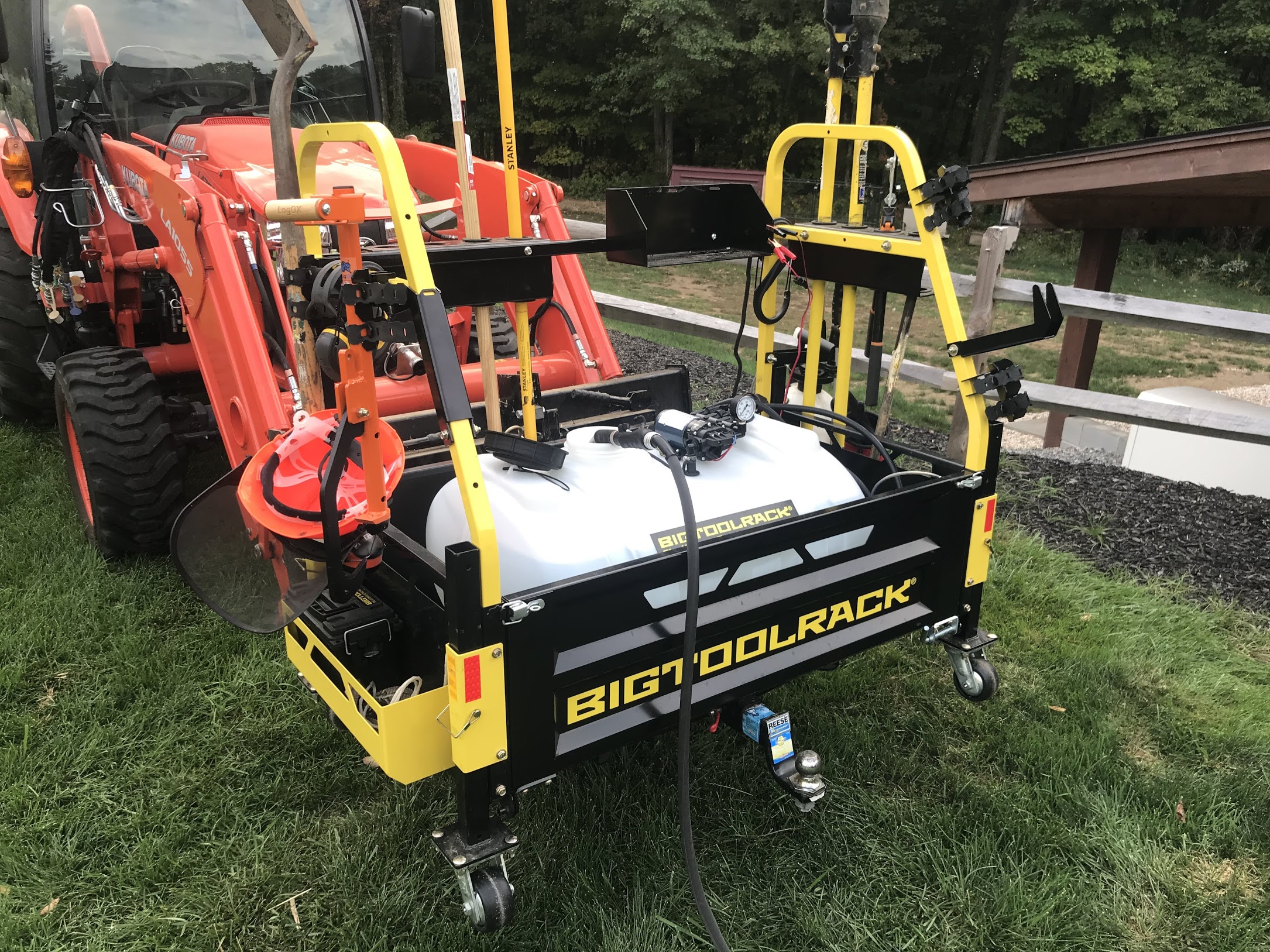 BTR-SP40-550 Bigtoolrack Spot Sprayer, 40 Gallons
We currently have a 3 Week Lead time on this Sprayer it will be worth the wait!
If you aren't near any water sources then use our Bigtoolrack Spot Sprayer to get to all of your plants where ever they are on your property!
This Sprayer is the perfect accessory for your Bigtoolrack it fits perfectly right in the bed of your Bigtoolrack Ultimate Rack.
The Bigtoolrack difference
You get 50 feet of hose with our sprayer others only offer 15 feet.

You get a 5 gallon pump others have 2 gallon pump ours won't work as hard and will last longer.

You get 16 feet of wire others only have 8 feet with 16 feet this will enable you to reach your battery or if you choose to install it that way we like and put a battery right in the Bigtoolrack you can strap it right to our chainsaw holder is fits perfectly in there and you can bungee it right in *it's a totally self contained system*
Bigtoolrack equipped this sprayer with a sturdy 40-gallon polyethylene tank. A large fill opening means less chance of spilling your expensive solutions. The PowerFlo™ 5-Series pump allows for pressure adjustments from 0 to 60 PSI. Maximum PSI products a strong stream of up to 35 feet at 5 gallons per minute!

Bigtoolrack Spot Sprayers include a pistol-grip handgun. outfitted this with a 50-foot hose and an adjustable brass tip. An 16-foot wiring harness includes battery clips and switch. They also equipped this sprayer with an inline shut-off for a quick on/off spray.
Other Bigtoolrack® products used in this video
Use this sprayer for property management spray projects including:
Large lawn areas

Gardens

Driveways

Ditches

Pastures

Orchards
Product Features
Lever Handgun

Pressure gauge

Adjustable pressure range from 0 to 60 PSI
Specs
Tank material: Polyethylene

Tank capacity: 40 gallons

Dimensions: 24 x 36 x 24

Pump type: Diaphragm PowerFlo™ 5000-Series

Pump voltage: 12 volts

Pump GPM: 5

Hose length: 50 feet

Hose diameter: 3/8-inch

Maximum PSI: 60
Add our boom kit to this sprayer. See Item (BTR-7-BOOM)